We are based in Norfolk across various sectors, including hospitality, online retail & property development.
Although these sectors differ, we are all extremely passionate about our work. A set of four core values unites us: being open and honest, having a 'give to get' attitude, embracing a commercial spirit and looking after our mind and body.
We recruit full-time and part-time positions throughout the year; we're often hiring for experienced housekeepers, creative chefs, front-of-house team members and other roles in our property and online retail business.
At our core, our purpose is to build trust with everybody from both within and outside of our businesses, whether with each other, our customers, our suppliers or our local community.
We genuinely care about why we do business, and when you join our teams, you'll be working with a bunch of incredibly talented and passionate people who each bring something unique to their role. It's an inspiring workplace; we try new things and change the norm.
With a clear purpose and good values to guide us, it doesn't matter what we do or what happens; good or bad, we know why we do it, and it keeps us grounded, and we learn plenty along the way.
We aim to create excellent customer service with passion, drive and a smile, whether that be creating incredibly delicious, fresh, high-quality food, improving the customer journey, ensuring that there isn't a leaky tap in sight or making sure no birthday or celebration goes unnoticed.
We will invest time and trust in you so you can achieve your best and then some. In turn, we want you to take ownership of your role, take on new challenges and be yourself, so you can always be at the top of your game. We expect you to adopt our four values so you can achieve your best, and we will help you with that!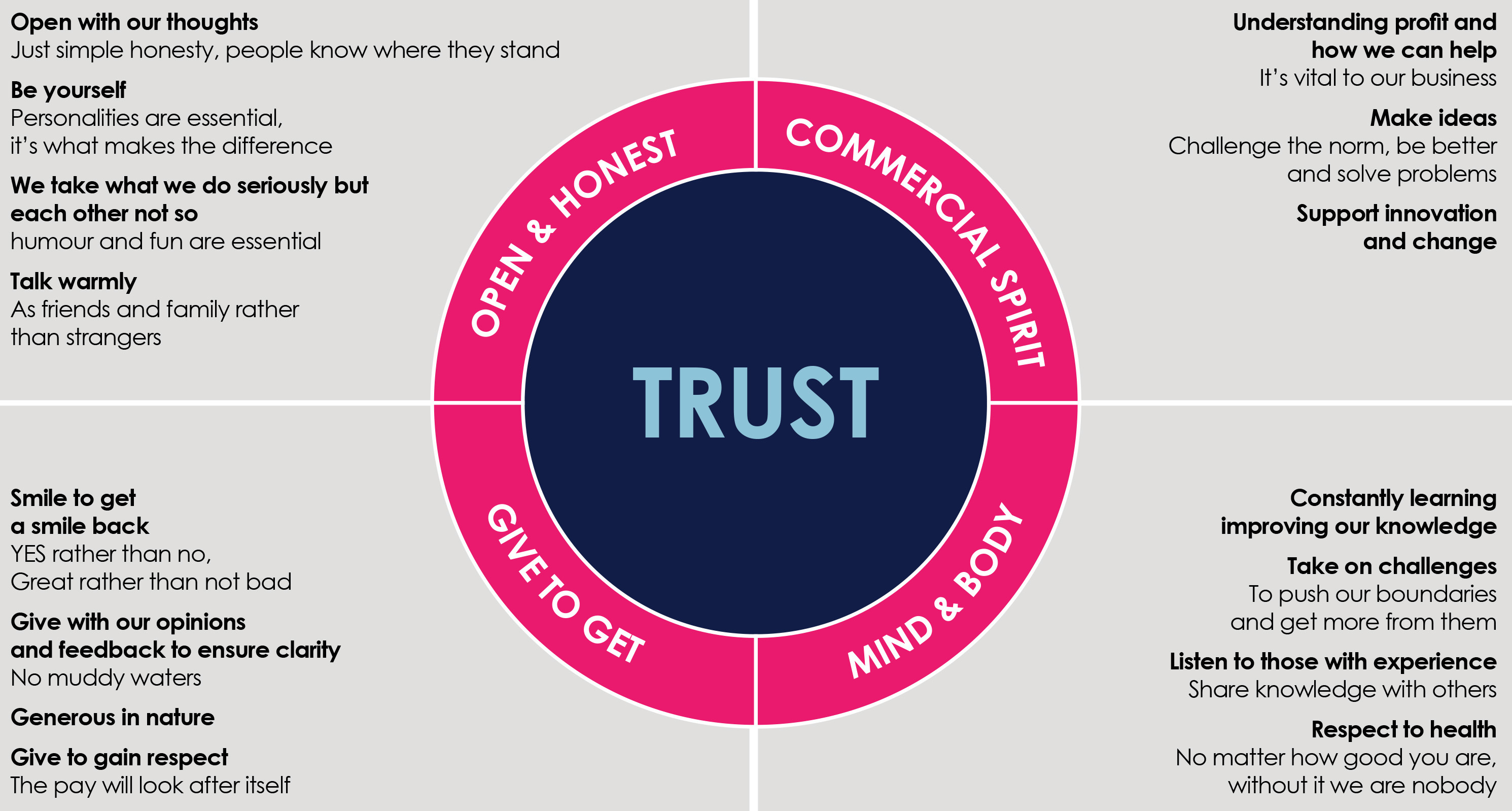 Feedback is of the utmost importance to us, so we can see whether we are creating those fantastic memories for our customers. Our Thumbs Up feedback system helps us track how we do in all aspects of our customer's visits. A thumbs up is the result of our graft and good values. Thumbs down indicate a hitch and a need to adapt.

As part of our team, you will aim to approach every day with an awesome attitude and achieve endless thumbs-up moments for our customers. Going the extra mile isn't always easy or obvious, but it's always worth it.
So. If you're a kick-ass character with a top-notch approach to life, you're well on your way to becoming our next thumbs-up hero, and we'd love to hear from you.